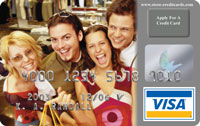 Why Store-CreditCards.com?
View, Apply, Shop


View over 150 retail and department store credit cards.


Apply online for a credit card to your favorite store.


Shop online using special coupon and discount links.


Always keep up-to-date with the best credit card offers.
Store Credit Cards online.



Apply for Credit Cards

Department store credit cards are offered to nearly every customer with every purchase. If not used carefully, these credit cards can get you in a lot of trouble. But when used responsibly, department store credit cards can earn you big discounts, reward points for gift certificates, coupons as well as short-term financing for major purchases. Read through these tips to learn how to use department store credit cards the right way:

Look for Long Term Benefits
A lot of department store credit cards will offer a discount on your first purchase, but the real deal is cards that offer continued savings. Special discount days, advance access to sales and birthday coupons are some of the benefits that should be offered to cardholders over non cardholders.

Don't Charge More than You Can Afford to Pay
Keep your purchases limited to what you need – don't build charge on your card more than you can afford to pay just to get gift certificates or cash back.

Keep Your Balance Low
Balance less than 20% of your credit limit is ideal – higher balances lower your credit score.

Pay Your Bill Before Interest Is Applicable
This tip should apply to all credit cards, but especially for department store credits cards because the interest rate is so high that if you carry over the balance for just one month, you will lose on any discounts or rewards that you had earned. If you think you cannot afford to pay your bills on time, avoid using the card. Use them as a short-term loan Department stores from where you can make big purchases, like Best Buy or Lowe's, offer credit cards with zero perfect interest for a first few months. You can use this offer as a short-term loan with a payment plan in mind so when it's time for you to pay back these finance charges; you've already paid it off.

Don't Buy for the Sake of Buying
Getting discounts and deals through coupons sounds great – sometimes it drops your purchase costs to half. But if you are making purchases just so that you can get to use the coupon, ask yourself whether you would make the purchase on cash – if the answer is no, don't use the department store credit card to make the purchase either.
---
Store Return Policies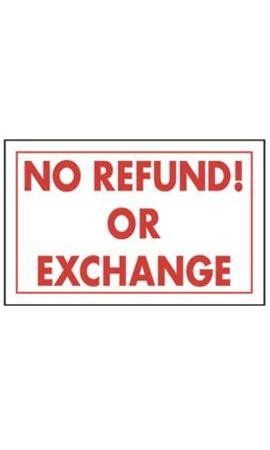 Do you need to return an item or merchandise back to the store and want to know the store return policy? Do you want to make an exchange or get a refund with or without a receipt?
Search for a store to review their store return policy.
Click Here
---
List of All Store Credit Cards

Click on the letter associated with store name



A.
Abercrombie & Fitch• Aeropostale • Aerosoles • Aldo • American Eagle • American Greetings • Ann Taylor • Apple • April Cornell • Armani Exchange



B.
Banana Republic • Barnes & Noble • Bath & Body Works • BEBE • Benetton • Best Buy • Bloomingdales • Bombay Company • Boscovs • BOSS Hugo Boss • Bostonian Shoes • Brooks Brothers • Brookstone • Build-A-Bear • Burberry



C.
Cache'• Cartier • Caswell Massey • Champs Sports • Chanel • Charles David • Chicos • Childrens Place • Cingular One • Cingular Wireless • Circuit City • Claires • Club Libby Lu • Club Monaco • Coach • Coldwater Creek • Costco • Crabtree & Evelyn • Crate & Barrell • CVS



D.
Dante Tuxedo • Delias • Diesel • Dior • Disney Store • DKNY • Dolci & Gabbana • Domain



E.
Easy Spirit • Emporio Armani • Express Men • Express Women



F.
Fashionbug • Feet First • Fendi • FootAction USA • Footlocker • Forever 21 • Fortunoff • French Connection



G.
Gucci • GAP • Gap Kids • Guess • GNC • Gymboree • Gamestop • Georgette Klinger • Georg Jensen



H.
Hollister • HomeDepot • Hot Topic



I.
Illuminations



J.
Jimmy Choo • JCPenney • J Crew • J. Jill



K.
KMART • Kohls • Kay Jewelers • Kenneth Cole • Kids Footlocker • Kotliar's Cards & Gifts



L.
Louis Vitton • LaneBryant • Lancome • Lacoste • LillianVernon • Limited • Limited Too • Lord&Taylor • Lids • Lowes • Linens-N-Things • Lucky Brand Jeans • Lady Footlocker • Littman Jewelers



M.
MACYS • Mandees • Modells • Motherhood Maternity • MAC Costemics • Max Studio



N.
NY&Co • Nordstrom • Nine West • Neiman Marcus • Nicole Miller



O.
OfficeDepot • OldNavy



P.
Polo Ralph Lauren • PetSmart • Pottery Barn • PacSun • Payless ShoeSource • Pier One



Q.


R.
RadioShack • Restoration Hardware



S.
Saks Fifth Avenue • Sephora • Steve Madden • Sears • Sharper Image • Sunglass Hut • Suncoast • Starbucks • Sterling Optical • Spencer Gifts • Select Comfort • Sony Style



T.
Toys-R-Us • Tiffany & Co • Talbots • Target • Toys-R-Us • Things Remembered • T Mobile • Trade Secret • Timberland



U.



V.
Victoria's Secret • VitaminLab • Verizon Wireless



W.
Waldenbooks • Walmart • Wentworth Gallery • Williams-Sonoma • Wilsons Leather • Wet Seal



X.


Y.
Yankee Candle



Z.
Zales Jewelers • Zara
Apply to these store credit cards here.
Top 5 Best Store Credit Cards

1. Kohls Credit Card - Apply for a Kohls Credit Card and save 15% on your next order.
2. Disney Credit Card - Apply and receive 10% off every time you spend $50 or more.
3. JCPenney Credit Card - Special savings and events for cardmembers only.
4. Sears Credit Card - Using your Sears card to shop at Sears and Kmart stores has never been easier! Get great deals!
5. Macys Credit Card - Exclusive benefits and special rewards, your Macy's Star Rewards Card is the most rewarding way to shop.


Apply for a Credit Card
Store Credit Cards for Individuals with Bad Credit
Some store credit cards are easier to obtain than others. For individuals with poor, bad credit or no credit at all the best store credit cards are often searched online. Some suggested cards may be JCPenney, Macys, Sears and Best Buy. We have seen a pattern that some big retailers are easier to acquire.

It is important to know what your credit score/fico score is prior to applying for a credit card. You can find out your credit score by going to annualcreditreport.com.

All of the best credit card offers together to one single website. This allows you to easily search through them and compare the various features and advantages of Citi, and Bank of America . Easily search for the best low interest credit card and then apply online at SelectCreditCard.com.
ChaseCreditCards.net
Here is where you will find helpful information according to Chase. Find out about rewards, cash back, no annual fees, low interest rates and more at ChaseCreditCards.net.
Secured Store Credit Cards

Secured Credit Cards are a great alternative if you have bad credit, poor credit or no credit. Most secured credit cards are obtained by sending $300 to the secured credit card company. You will need to mail a check or money order.
After they receive your payment, it takes six to twelve months to see an uptick of your credit score. At this time, you can check your score again and begin the process to apply or re-apply for a store credit card.
StoreCreditCards.org

Apply for a Store Credit Card. Good credit, bad credit or no credit. Learn how to establish your credit. Find your favorite store and apply for a credit card. Department Stores and Retail Stores at StoreCreditCards.org.



Important News & Discussions
Article by: Nicole
Finally a website dedicated just for store credit cards and department store credit cards! Also, you have the ability to pay bills online, view important records, apply for a card even if you have bad credit, get account access, retail store gift cards and shop online at your favorite store. Shop online and use your store credit card all from one website.